The first impression of your commercial property starts at the entrance. This is why it is essential to pay attention to the kind of entrance so as to leave the right impression. Commercial aluminium doors are fast gaining popularity and really make a good choice. With the right kind of entrance, one can improve the looks as well as add to the security of their commercial property.
Aluminium makes an ideal choice for doors as it is durable and corrosion resistant. Moreover, it is able to withstand any harsh weather elements like strong winds, hail or snow. Powder coating and anodising treatments can further strengthen the commercial aluminium doors. With design including bays and gables, one can get these doors designed for internal or external applications.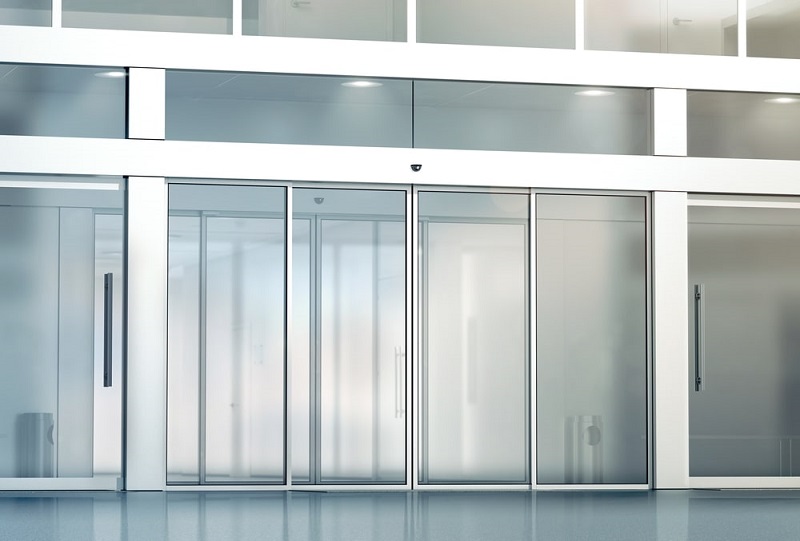 Sturdy And Reliable Commercial Aluminium Doors
Commercial entrances for restaurant, schools, offices, shops and other buildings typically experience a high volume of foot traffic. As it can impact the entrance and the door, it is essential to make sure that the entrance is both strong and sturdy. This is what makes the commercial aluminium doors the perfect solution. Moreover, they are available in a wide range of designs, styles, and colours. One can rely on them for their strength and durability.
Different Design Features In Commercial Aluminium Doors
Nowadays, you can come across the most stylish and secure aluminium doors that are just perfect for both commercial and residential providing. The design and features of these doors meet the needs of the most stylish property and modernized architectures. You can look forward to some really unique security and safety features.   They are available in single or double doors with Swing, open in or open out options. Other features include anti-finger trap styles, thermal break for thermal performance and High-security mechanical deadlock. One can get them fitted with an overhead hydraulic closing system which is concealed. You can count for maximum precision and durability in these doors for your commercial property. One can insulate the spaces as the water, and airtight entrance doors keep the cold air and temperatures out.
The commercial aluminium doors are seen in different commercial sectors worldwide these days. These doors are fabricated and customised to fit the need of different customers in both public and private sectors. You will find these doors in colleges and universities as well as commercial and industrial markets.
Customised Commercial Aluminium Doors
According to the intended use, the commercial doors come with a variety of functions and features. They are used as access control doors, fire exit doors, security doors, plant room doors apart from main entrance doors. Based on your specific needs, you can get the right commercial door that is individually tailored. Perhaps you are looking for either single or double doors, or demand concealed closers for doors. Regardless of your need or the area or the door type, once can order these doors entirely fabricated based on the size and needs. There are different accessories fitted like the wedge and captive gaskets and the glass packers. These doors come with complete instructions for installation and glazing, closer adjustment and hardware adjustment.
Browse through a broad range of customized designs in commercial aluminium doors that come in world-class quality as well as at affordable prices. Shop only with the reputed and leading service providers who are known for their extraordinary customer services. Get a customized design that meets your needs for your multi-story buildings or commercial spaces. You can enjoy peace of mind that based on the fact that the entrance to your commercial property is aesthetically beautiful, highly durable and adds to optimum security.