We all know how important storage compartments and units for your TVs are. When it comes to finding the correct units for your house, for your TV and the one that goes along with your room's setting can be quite hard.
So, when it comes down to it, you need to ensure that your entertainment units are bought in accordance with dimensions and requirements. If you are wondering, what to look for in a unit that holds your TV and other things? Don't worry, we have you covered.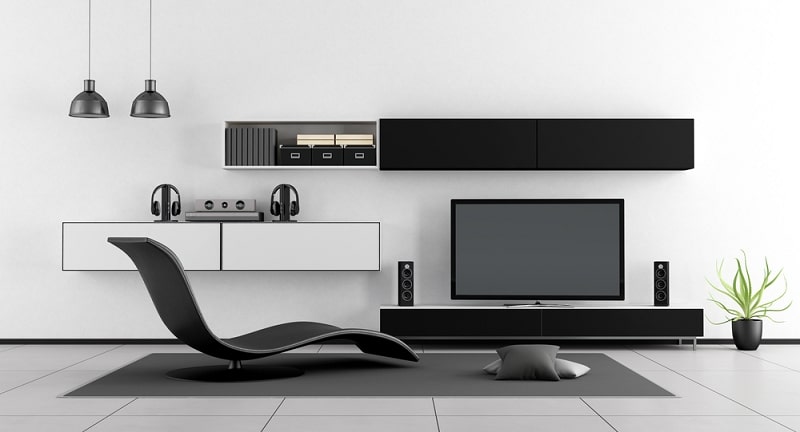 What elements to look for in your entertainment units?
When it comes to purchasing entertainment units for your house, you need to make sure that fits right in the room space. Here are some elements that you need to pay attention to when you purchase one:
The TV Console
Now, the TV console is the centerpiece of the entertainment units. Make sure that this element alone looks impressive and has a lot to add to your unit. The part where the TV is put is the primary attraction, and it only makes sense to ensure that it is not only the largest but also the attractive .
If you have a large TV and have a lot of things that get attached to the TV, ensure that you have a look at the size of the console and the unit.
Space for Books
Next up, you need to ensure that you have ample space in the entertainment units. Apart from your TV and its attachments, you should consider if your books can be stacked inside. Although most people prefer their books to be in the study room, the one thing that they forget is that books add texture and colors to your entire setting.
If you wish to make your room and the TV center pop up, you can make use of your books to do the same!
The Storage
Since entertainment units is popular due to the fact that they offer an abundant room for storage. Before you make a purchase or you give the order for your custom-made unit, ensure that you know what type of storage are you looking for your room depending upon your requirementsunit. Consider the kind of things you would need to store; imagine what kind of things you'd need to get access easily in the room and other types of things.
Since you would be making use of attachments to your TV, ensure that you have ample space left after storing those attachments too!

What more do you need?
Since entertainment units are versatile, there are many things that you can use and consider for their designs. Apart from the above-mentioned points, consider what all can you use and how can you make the most out of the unit. Here are some other points that you can keep in mind or look for:
You could choose to have a design that looks beautiful and dazzling. There are many types of designs and sectors that you can choose from.
Since the units can be custom-made, you can decide to add cabinets or go with a simple design on your storage.
You could opt for a minimalistic design that goes well with your minimalistic set-up of the room.
Since such units are excessively popular, you can find a vast variety of wood types for the same. You could choose the type of wood that goes along with your furniture and set-up of the house.
If you want a unit or center that goes along with your house and furniture, you could get it custom-made. However, ready-made cabinets and consoles may offer you the same variety too.